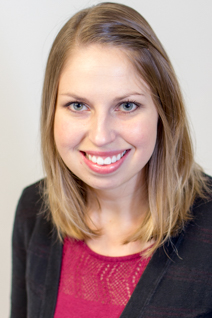 Nancy Largent is a Speech-Language Pathologist with Children's Therapy Connection and has been a part of the CTC team since 2013.  Nancy is originally from Dyer, IN.  She moved to Indianapolis in August 2012 and now lives in Fishers, IN with her husband, Kevin, and their young daughter, Madelyn.
Nancy received her Bachelor of Arts in Speech and Hearing Sciences from Indiana University in 2010 and her Master of Arts in Speech-Language Pathology from Ball State University in 2012. She is also a member of the American Speech Language and Hearing Association (ASHA). Following graduation, Nancy worked in a skilled nursing facility, but is now happy to be working in pediatrics. Nancy enjoys working with children with speech and language disorders in the home and clinic settings.
During her spare time, Nancy likes to go for a run, ride her bike, or hike in one of Indiana's state parks with her husband.  She and her husband are also enjoying being parents!
Need more information?
Learn more about our speech therapy services.