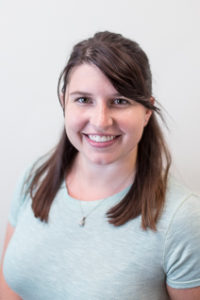 Nina is a graduate of Indiana University's Speech-Language Pathology Masters program and a proud Hoosier. She appreciates the opportunity to provide early intervention services in Marion County as well as serving school age children at the CTC clinic. Nina has experience working with children of varying ages and disorders, but it most passionate about early intervention, parent education, articulation disorders, language delay, and autism.
In her free time, Nina likes to read, watch Friends, and bake with her fiancé. She is very grateful to be a part of the wonderful CTC family!
Need More Information?
Learn more about our speech therapy services.