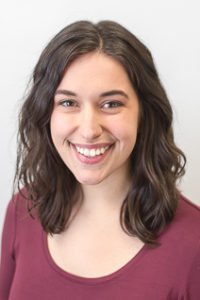 Jazmin Rambeau is a Speech-Language Pathologist serving families in Marion county and at the clinic. She received her Bachelor's degree from Western Michigan University and completed her Master's degree at Utah State University.
Jazmin has particular interest in working with children who are deaf and hard of hearing and has completed an emphasis program in Listening and Spoken Language during her graduate studies. She also has experience working with children who have speech delays, developmental delays, expressive and receptive language disorders, articulation and phonological disorders, and fluency disorders. Jazmin is also a certified yoga instructor for children and enjoys incorporating yoga into her sessions. She loves connecting with families and offering strategies to help their child build a strong foundation of speech and language skills.
In her spare time, Jazmin enjoys hiking, traveling, and spending time with family and friends.
Need more information?
Learn more about our speech therapy services.