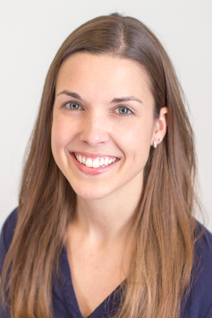 Julie is a physical therapist serving the Marion & Hamilton County areas. She was born in Evansville, IN before moving to Bloomington to attend Indiana University for her undergraduate studies. From there, she moved to Indianapolis for graduate school and received her Doctorate Degree in Physical Therapy in 2009.
Julie first gained pediatric therapy experience working in an outpatient clinic for several years and joined Children's Therapy Connection in late 2011!
Julie currently resides in Fishers, IN with her husband, David. They had their first baby in December 2016.
Need more information?
Learn more about our physical therapy services.