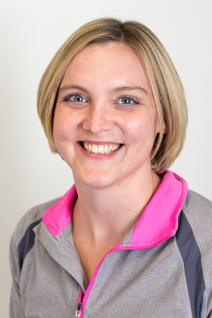 Melyssa is an Occupational Therapist serving south Marion and Hendricks Counties for Children's Therapy Connection since 2013.
Melyssa grew up in rural Northwest Indiana and growing up always knew she wanted to work with children. Early in her high school career she decided she wanted to work in the medical field and loved all of the creativity that occupational therapy allowed. She completed her undergraduate degree in Biology from Saint Joseph's College in 2009 followed by a masters in Occupational Therapy from University of Indianapolis in 2012.
Melyssa currently resides in Acton, IN with her husband and two small children, Liam and Harper. She enjoys spending time with her family, swimming, baking and shopping.
Need more information?
Learn more about our occupational therapy services.