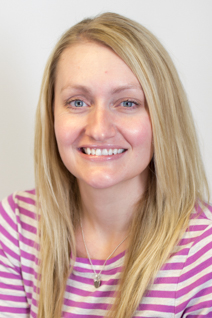 Kollin Sotolongo is an occupational therapist for Children's Therapy Connection. She currently resides in the Lawrence area with her husband Mike and their three sons.
Kollin has always had a passion for helping others and decided to pursue that avenue within the field of Occupational Therapy. She graduated cum laude with a Bachelor of Science in 2005 and received her Master of Occupational Therapy in 2006.
Her heart has always been with "little ones"; therefore, she jumped right into First Steps following graduation. Kollin has been providing OT services through Indiana's First Steps program for over 10 years. She finds great joy in  facilitating the achievement of new skills with her clients including sensory, motor and feeding development.
Need more information?
Learn more about our occupational therapy services.