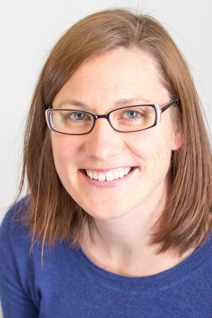 Joan Goldfarb is the lead Occupational Therapist and team leader for Children's Therapy Connection in Hamilton/Tipton counties. Joan was born and raised in Northwest Indiana and completed her undergraduate degree at Ball State University in 2001.
After graduation Joan moved to Colorado where she and her husband worked for Rocky Mountain National Park for three years.  Shortly thereafter, they moved back to central Indiana to start a family. Their daughter Olivia was born in 2005 with Cerebral Palsy and began receiving First Steps services at four months old.  Olivia's therapy and the amazing results of early intervention inspired Joan to return to school and pursue her Masters degree in occupational therapy.  She graduated from Indiana University with her MS OT in May 2010.
Joan has worked in a special needs preschool and has also worked as an ABA therapist with children on the Autism Spectrum ranging in age from 2-9 years old.  She is trained in the SOS Approach to Feeding and is actively involved in Children's Therapy Connection's group feeding program, Discovering Food.
Joan currently resides in Noblesville with her husband and two chidren.  She enjoys spending time with her family, camping, and photography.
Need more information?
Learn more about our occupational therapy services.