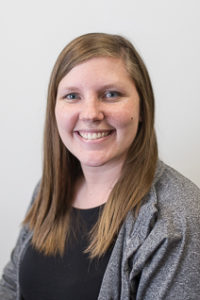 Jenna is an Occupational Therapist serving Hamilton, Tipton, and Northeast Marion counties. She graduated from the University of Toledo in 2012 with a Bachelor of Science in Recreational Therapy and then again in 2015 with a Doctorate in Occupational Therapy. Jenna gained experience in early intervention throughout both her undergraduate and graduate fieldwork experiences. She completed her doctoral level research in "tummy time" and spent her capstone semester expanding her knowledge base working with children with sensory processing disorders and various developmental delays. Following graduation, Jenna traveled to China for a two week missions trip during which she worked with children with varying delays in a special needs orphanage while also collaborating with their therapists to implement new techniques and treatment ideas.
Jenna lives on the northeast side of Indianapolis with her husband and three daughters. She enjoys time spent with her family, crafting, and cheering on the Ohio State Buckeyes!
Need more information?
Learn more about our occupational therapy services.