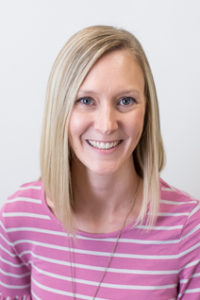 Havilah is an occupational therapist with Children's Therapy Connection serving Hendricks and Northwest Marion Counties. She received her Bachelor of Science degree in Youth, Adult, and Family Services from Purdue University and her Master of Science degree in Occupational Therapy from Indiana University in Indianapolis. She worked in the social work setting prior to attending OT school, which gave her an appreciation for helping families. This began her passion for empowering children to reach their maximum potential and assisting the family in reaching their goals together.
Havilah enjoys traveling, trying new things, being outside, and exercising. She lives on the West side of Indianapolis with her husband, daughter, and dog.
Need more information?
Learn more about our occupational therapy services.