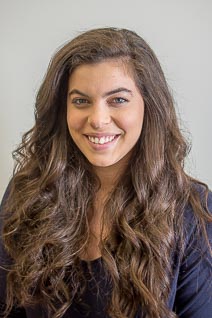 Sarah is an occupational therapist providing therapy both at the clinic and on the east side of Indy. Originally from Virginia, Sarah graduated from Virginia Tech with a Bachelor of Science in Psychology, and from Radford University with a Master in Occupational Therapy. She has a passion for working with children and their families, and is thrilled with the opportunity to observe and facilitate progress and growth.
On the weekends, Sarah can be found biking, reading, exploring Indy, and playing with her two pups, Aero and Finn.
Need more information?
Learn more about our occupational therapy services.