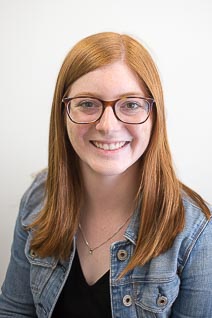 Sammi Bowyer is a speech-language pathologist for Children's Therapy Connection, primarily serving in the clinic setting.  She has experience working with children from birth through adolescence, with an emphasis on school-age.
Sammi was born and raised in Middletown, Ohio.  She completed her undergraduate and graduate studies at Miami University of Ohio.  She received her Bachelor of Science in Speech Pathology and Audiology in 2012 and completed her Master of Arts in Speech-Language Pathology in 2014.  While a graduate student, Sammi served as a Speech Science teaching assistant and a research assistant in the Clinical Voice Laboratory at Miami University.
Sammi is nationally certified through the American Speech-Language-Hearing Association (ASHA) as well as licensed by the State of Indiana and the Indiana Department of Education.  In addition to her work at Children's Therapy Connection, Sammi also works full-time as a school-based provider.
Outside of work, Sammi enjoys biking, running, traveling, and performing with a local dance company.
Need more information?
Learn more about our speech therapy services.