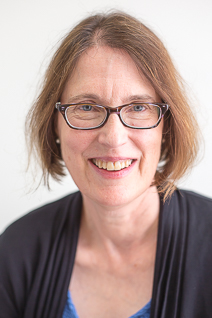 Mari Ann Jackson has been a Speech-Language Pathologist with the First Steps early intervention program since 1992. She has provided early intervention services in home, daycare, clinic and preschool settings.
Mari Ann has a special interest in childhood language disorders and received her Master's degree with emphasis in this area. She has experience working with children who have a variety of developmental, feeding, oral motor and speech/language delays and disorders. She enjoy partnering with parents to help their children progress.
Mari Ann is certified in the Hanen Centre's Parent Training It Takes Two to Talk program. She is also trained in the Picture Exchange Communication System (PECS). Mari Ann have served as a member of the First Steps Local Planning and Coordinating Council (LPCC). She lives in Lawrence area with her husband Kent.
Need more information?
Learn more about our speech therapy services.