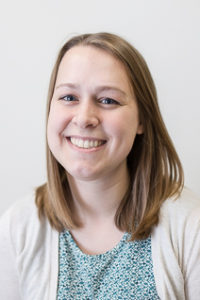 Alyssa is an occupational therapist with Children's Therapy Connection serving Hendricks and Northwest Marion Counties. She received her Bachelor of Science degree from Purdue University and her Master of Science degree from Indiana University in Indianapolis. Because of her clinical experience in early intervention, she became passionate about working in pediatrics and helping children reach their full potential.
Alyssa enjoys hiking, reading, and baking and is an active member of St. John the Evangelist Catholic Church. She currently resides in Brownsburg with her husband, Brian, and their dog, Harry.
Need more information?
Learn more about our occupational therapy services.