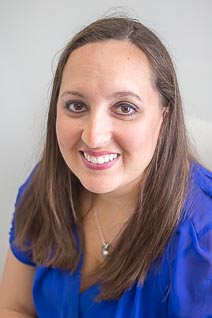 Kristen is a native Hoosier, growing up on the east side of Indianapolis. She received her Bachelor's degree from Indiana State University in Recreation Therapy. She has been a Certified Therapeutic Recreational Specialist since 2005. She was first employed by Children's Therapy Connection in 2008 as a developmental therapist until May 2012.
Kristen then moved to Alabama with her husband and son. After working, living, then having a daughter in the South, she finally returned back to Indiana in 2015. Shortly after returning to Indiana she added another daughter to their family. While she loved being home with her two daughters, an opportunity to work for Children's Therapy Connection again presented itself, and she was very grateful to return.
Kristen feels blessed to work at CTC, a company she loves working with and for. She strongly believes in the staff and the mission of Childrens Therapy Connection and their ability to enhance the lives of children by connecting them with their potential. Though she is in a new role as an office assistant, she brings a unique therapist's perspective, along with her sense of humor, to the table.
When not at the office, Kristen enjoys going to concerts, camping, crafting, and spending lots of time with family. She lives in Greenfield with her husband, Matthew, and their children, Noah, Sophia Marie, and Leila Rey.
Need more information?