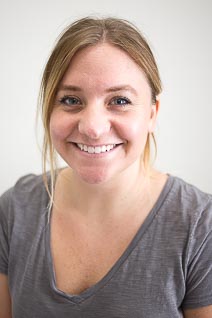 Danielle Davis is an Occupational Therapist with Children's Therapy Connection. Danielle graduated from Indiana State University with her Bachelors in Science of Psychology, along with her Masters in Occupational Therapy.
She grew up in small town called Marshall, Illinois. What led her to OT was her desire to help others. Danielle started out wanting to do Art Therapy, but then discovered OT. She was so excited to find a career where I could help others and be creative at the same time!
She is currently living in Indianapolis and enjoying the new area. During her spare time, she loves spending time with her nieces, nephew, and two dogs. She enjoy being outside, staying active, and crafting.
Need more information?
Learn more about our occupational therapy services.